Luna 2001, text-script: Fotis Georgeles, 80 pages, 24x34cm, full-color, Livanis Editions
Fotis Pehlivanidis presents his solo exhibition "Luna: escaping from the pages" at Astrolavos Dexameni Gallery.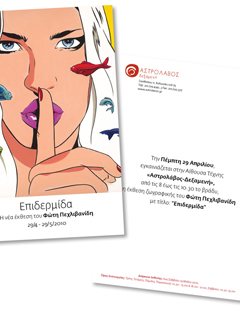 But, isn't it weird, a cynical like me to be tormented by emotions? Isn't it unfair? ***Poetry is a cheat and the poet, a great deceiver. The only thing that is true is the body you adore.